Theater
Solano College Theater Department Presents:
"Othello Project" directed by Carla Spindt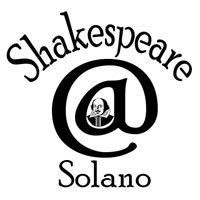 Please join us for an evening with the Bard in SCT's production of "The Othello Project", the story of a great love and the fall of a great man. Set in the world of modern day military in Venice and Cyprus, Othello has been adapted and is directed by Carla Spindt. Previously staged at the Suisun Harbor waterfront this production marks our first appearance on the college campus. All performances are free and patrons are encouraged to dress warmly, and bring picnics and lawn chairs. Ample free parking is available. Solano Community College Theatre Summer Shakespeare is comprised of students who perform all of the tasks necessary to bring a production to the stage including costuming and set construction. The Summer Shakespeare productions are supported entirely through the generous donations of our patrons. Please see the flyer for dates and times.