Fall 2012 Candidates
Fall 2012 Special Elections:
Candidates on the Ballot
The following are the the candidates on the Fall 2012 ballot:
President and Vice-President
Leah Ferrell (Presidential Candidate)
Alonzo Brown (Vice-Presidential Candidate)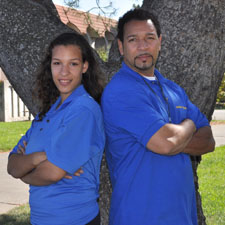 My name is Leah Ferrell, and I am representing myself and Alonzo as running for President and Vice-President. I believe you should vote for us for many reasons. One reason is because both Alonzo and I are in many programs such as EOPS, Puente, MESA, and many more, here at the school which helps us to see the campus from many angles. Also, we have a multitude of ideas on how to have fun, make money, and help our ASSC Student Senate members really understand the rules and therefore better serve you. And, as president and vice president we will be open to everyone else's ideas and concerns, because all of us are members of the ASSC, as students, so we all deserve to be heard. Furthermore, we love what we do, we are driven, committed, and encourage involvement from everyone. Thank you for your time.
Student Trustee
Kayla Salazar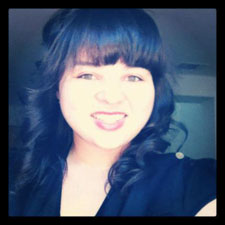 Hello my name is Kayla Salazar. I am a Geology major at Solano community college and the current Interim Student Trustee of ASSC. With my current working knowledge of ASSC, positive personality, organizational proficiency, advanced management skills with an emphasis on problem solving, and my ability to, I am confident I will be the best Student Trustee for ASSC. I would like to thank you in advance for your votes.
Legislative Advocate
Angela Buford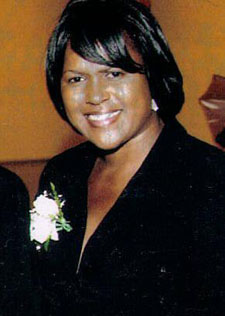 Angela Buford, Housing Manager, Community Organizer, Public Servant, as a property housing manager it is my responsibility to manage over 480 units of low-income public housing and to serve my tenants to the best of my ability. I plan coordinate, implement, and oversee assigned programs, projects, and initiatives; direct, and monitors the work of assigned staff, consultants, vendors, and contractors; and perform a variety of professional, administrative, and programmatic work in support of assigned program including serving as a liaison between the County Sheriff office, board, committee members and outside agencies.
While in Chicago as a Community Organizer I was mentored by the current President, with his leadership and guidance I was responsible for the revitalization of the Woodlawn Community for more than 30,000 residents on the south side of Chicago. Developing new homes, low-income housing and bring new services to the community, with a budget of more than $7.8 million in funding from local, state and for- profit agencies, to bring light to a community that was high in gang and drug activity.
As part of the Associated Student of Solano College I plan to be a voice and an ear for the students I represent, it's never too late for change and improving in areas of need. The opportunity to visit other Colleges, sit in on state and legislative discussion on what to expect for the future of our school will be a pleasure. I am a Political Science major, wife, mother and grandmother, with hopes on making education better and available for the future generation.